mafi TrAILERS AND EQUIPMENT
MAFI trailers and accessories are ideal for industry, ports and logistics centers. MAFI products are high quality, reliable and durable. In addition to the basic models, custom models are also available.
(Note: Images do not require the accessories in the text.)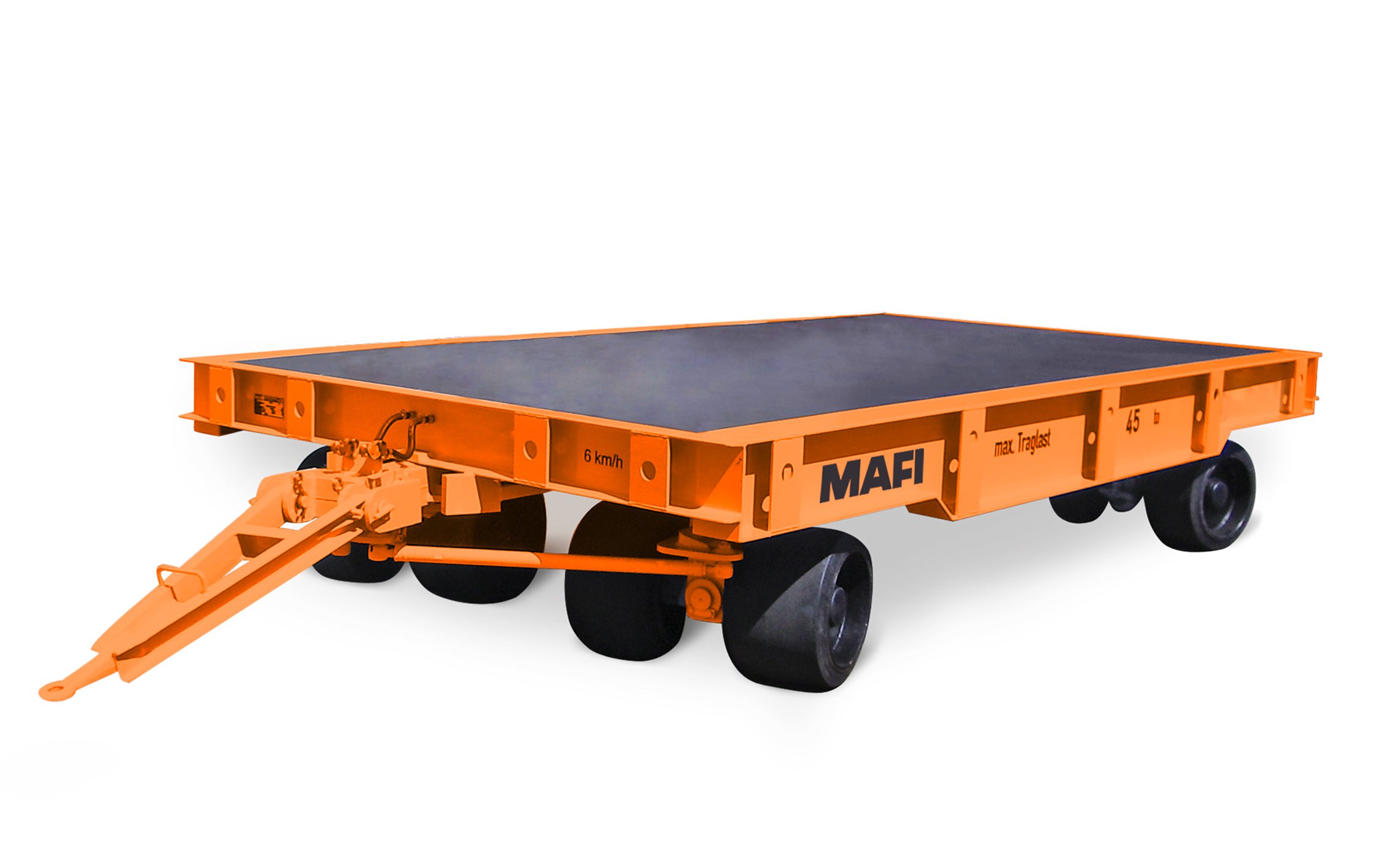 MAFI's industrial and heavy duty trailers are ideal for internal transport. Several different trail models are available with different body dimensions, deck options and payload options.

Industrial and heavy duty trailers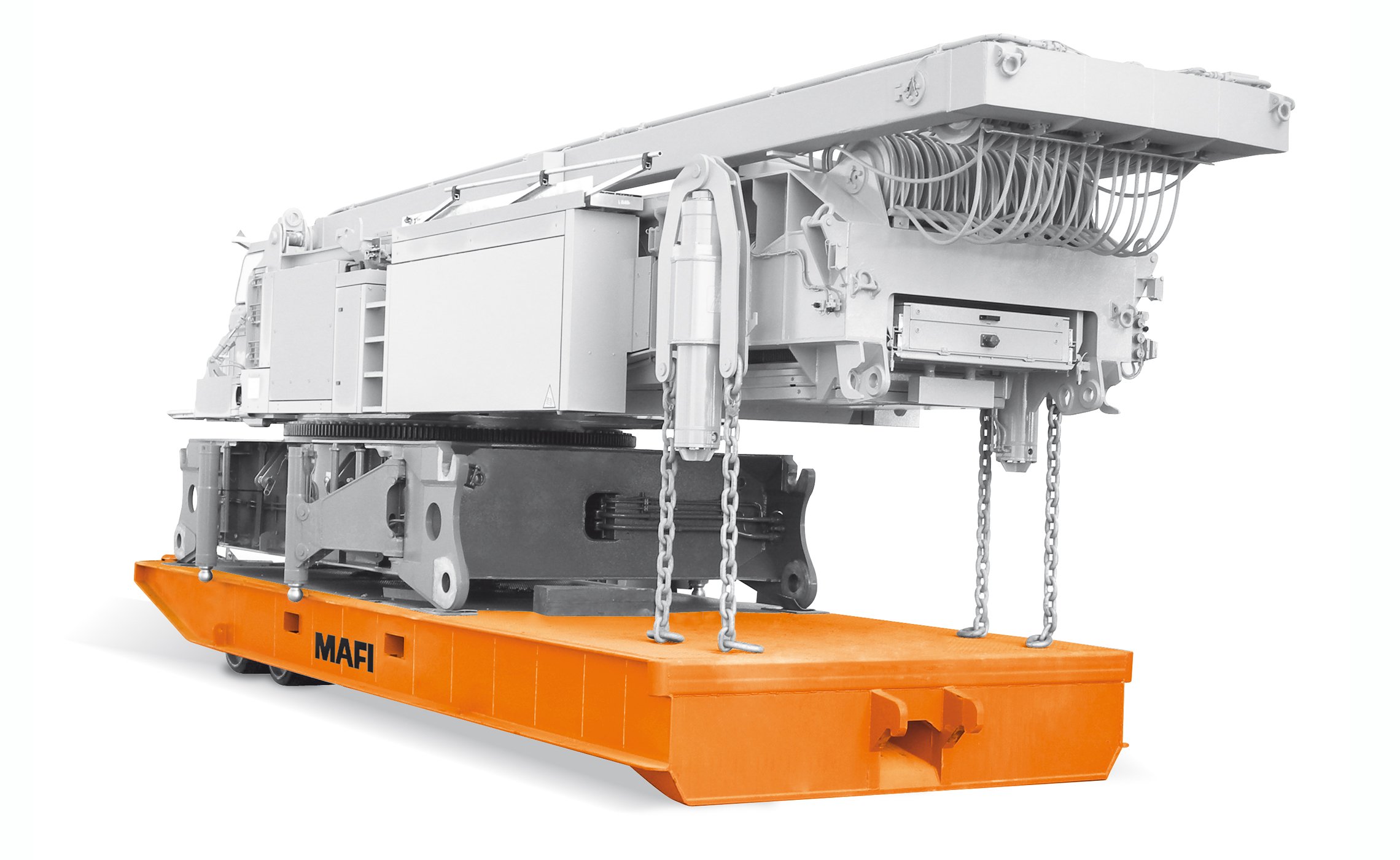 MAFI Transport-Systeme is a fast and economical means of transport in ports and industry. Depending on the application, the transport systeme can handle payloads of up to 250 tons. Roll / Cargo trailers are available in all possible lengths and widths.

Roll / Cargotrailers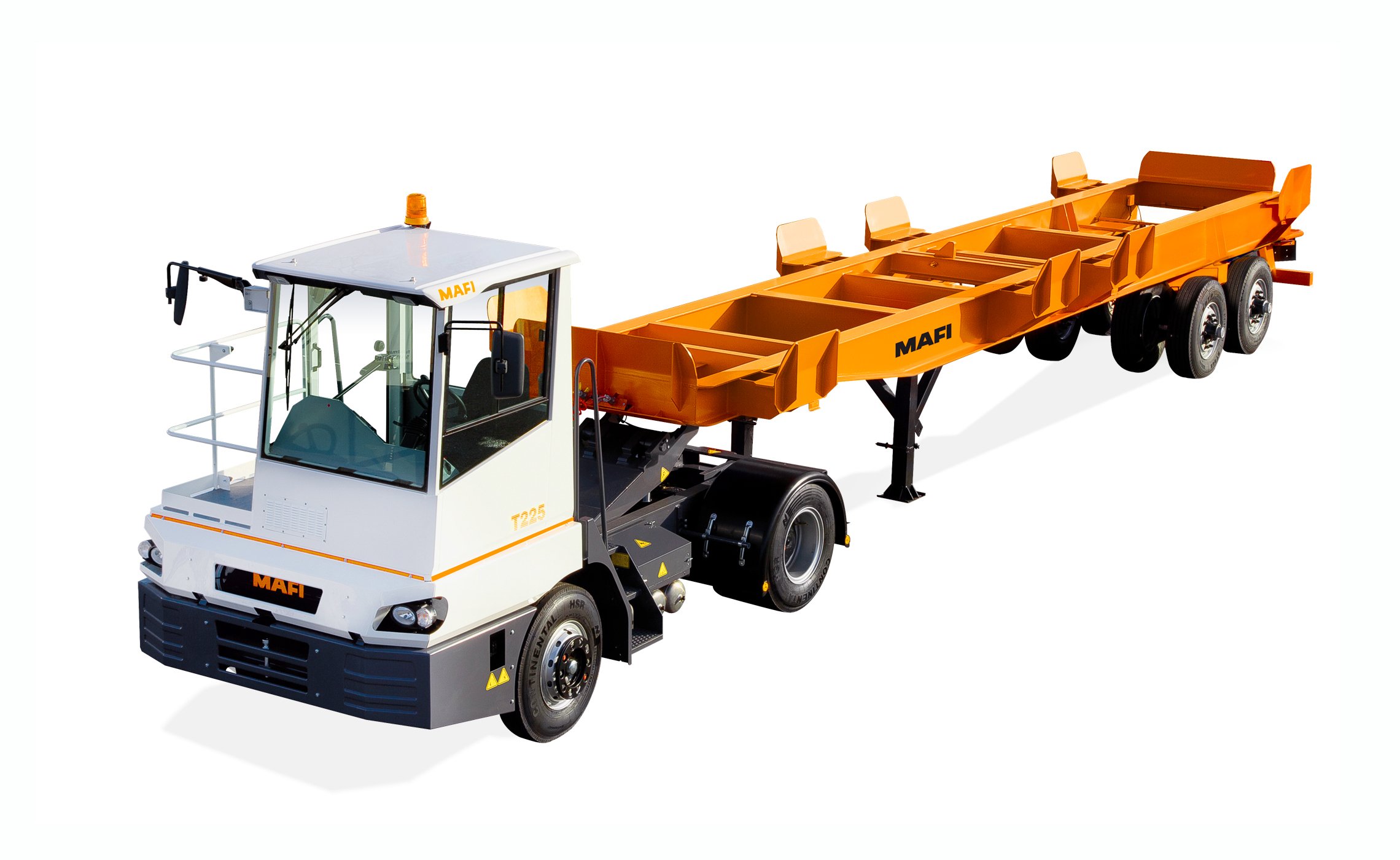 The MAFI container chassis is used to transport standard ISO containers in seaports. Containers are lowered from the vessel to a platform connected to the MAFI tractor. Containers can be loaded or unloaded using a container platform at the port terminal..

Container chassises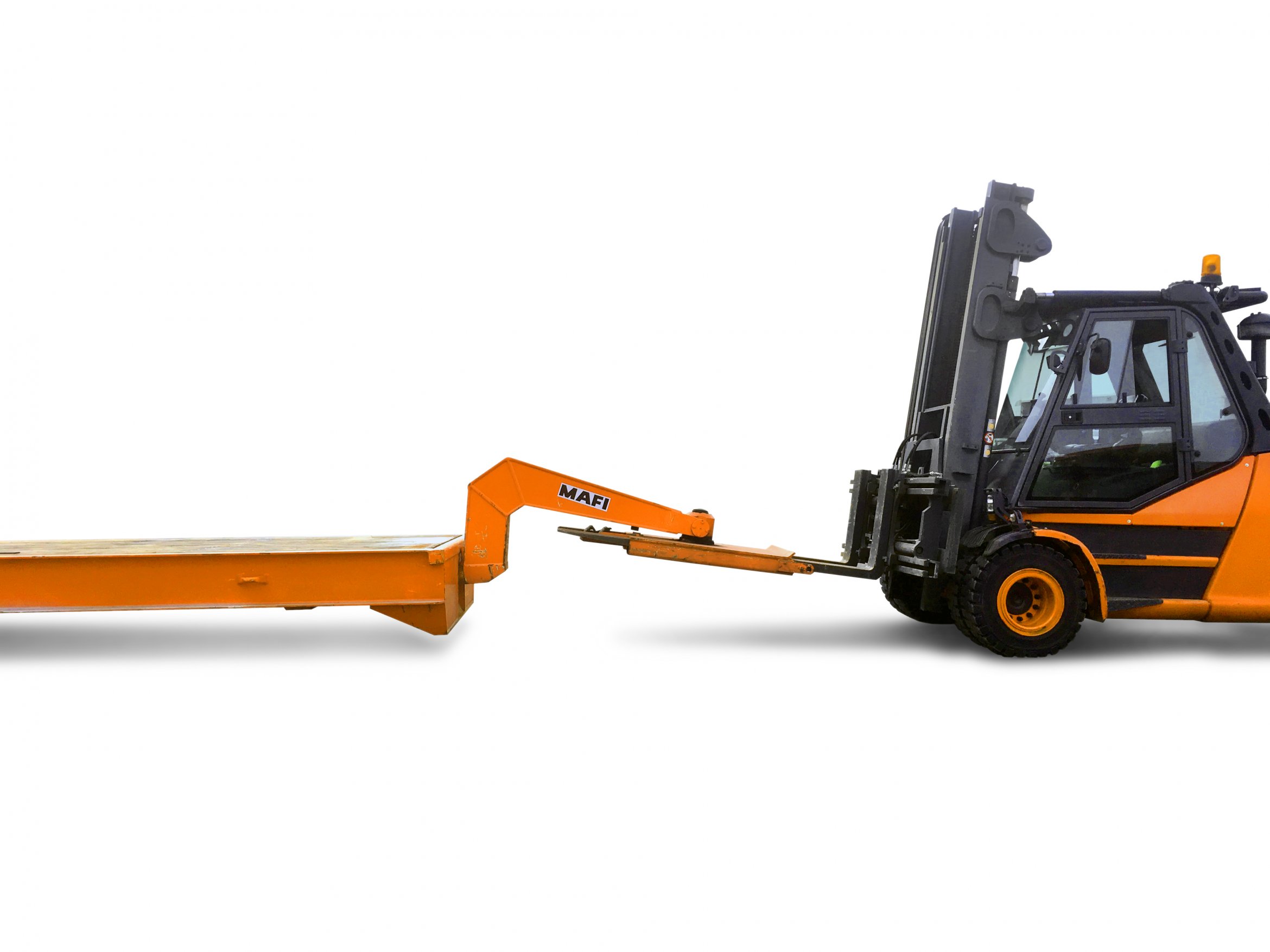 Goose necks suitable for MAFI forklift trucks are designed for the safe transport of trailers. This combination can be used to transfer payloads of up to 50 tonnes. A simple transportation solution allows you to perform internal logistics tasks safely and quickly, and it also reduces costs.

Goose necks for forklifts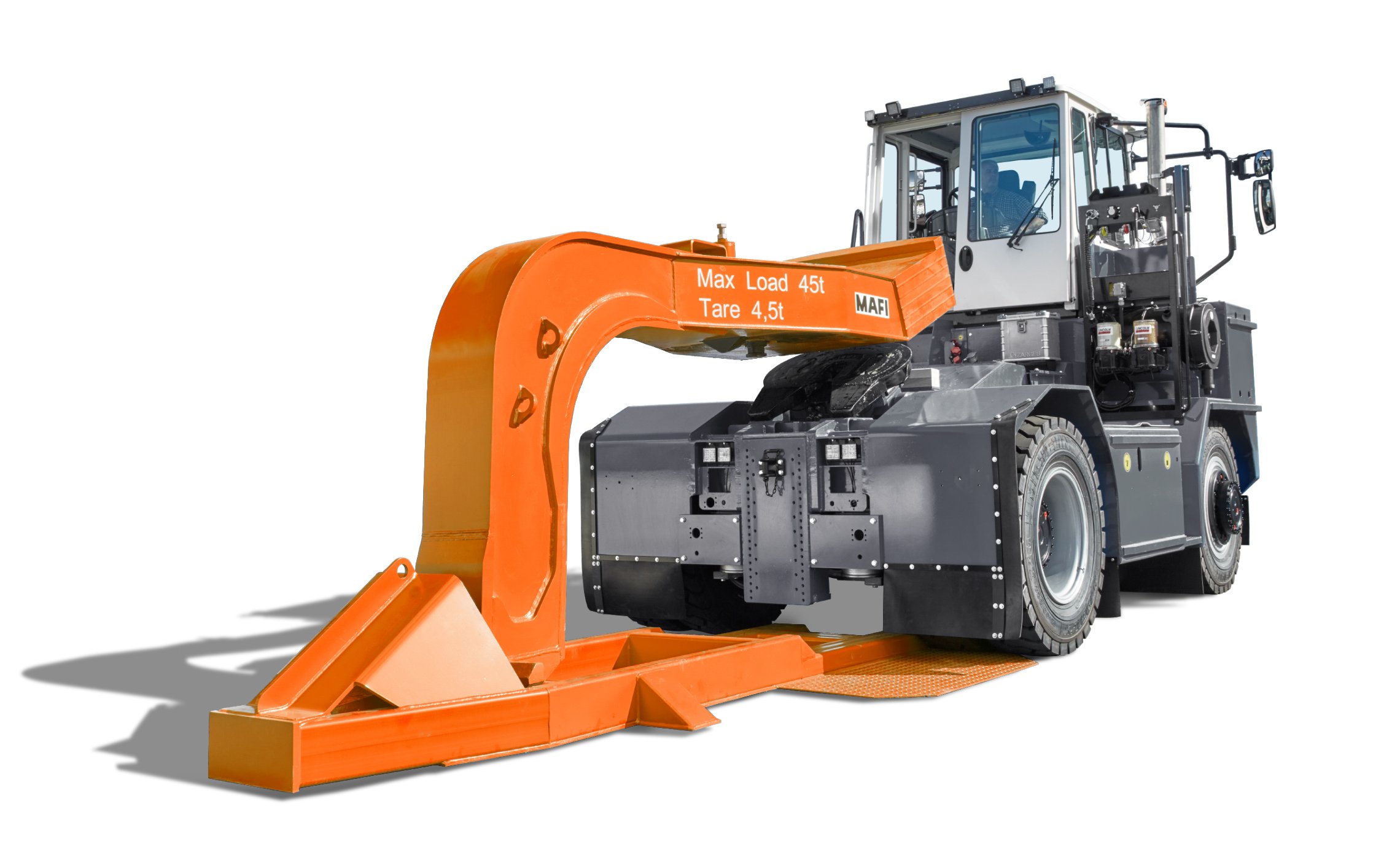 Goose necks suitable for MAFI tractors are used to tow roll / cargo trailers. Several different models available.

Goose necks for tractors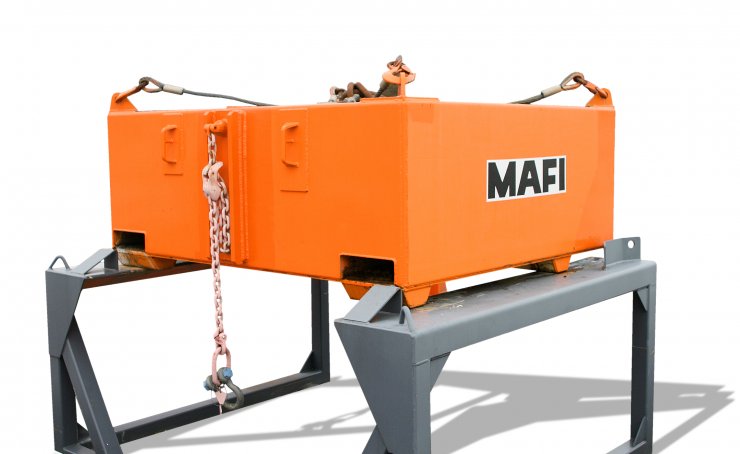 The focus of towed cargo plays a crucial role in towing drawbar trailers. For this purpose, the weight of the MAFI ballast can be placed on the rear axle of the MAFI tractor. Both permanent and removable versions are available.

Ballast weights